Choir - Sandpiper Singers
Due to an overwhelming response, the Sandpiper Singers Choir has reached capacity for 2023-2024. We look forward to growing even more next year!
Sandpiper Singers and Orff Ensemble
Mission Statement:
The Sandpiper Singers and Orff Ensemble seeks to inspire and foster musical proficiency and creativity through the vocal and elementary instrumental arts in order to enrich both the lives of those persons participating and those persons whom we serve through our musical performances.
Goals and Objectives:
● Students will be led in organized rehearsal each week.
● Students will be introduced to choral music in a variety of styles from different musical time periods and cultures.
● Students will learn the style, melody, and lyrics of each song performed.
● Students will be able to perform repertoire from memory during performances.
● Students will learn simple instrumental accompaniments to vocal repertoire.
● Students will learn instrumental skills and techniques on recorders, various percussion, and Orff xylophones, metallophones, and glockenspiels.
● Students will have the opportunity to audition for solo/soli parts for concerts.
Required Expectations and Commitments:
● Maintain good behavioral standing inside and outside rehearsal as outlined in the school student handbook. Please note- this is a public performing group that represents not only the student, but the student's family, DLE, and the Walton County School District. If you are not able to comply with the behavioral expectations as set in the Dune Lakes Student Handbook, then you will be asked to reconsider your continued participation in this ensemble.
● Prioritize consistent attendance at rehearsals and performances. Successful performance is the result of consistent rehearsal attendance; therefore, eligibility for participation in any choir performance is based on the student's rehearsal attendance record. Rehearsals will be regularly held after school on Tuesdays from 2:15-4:00 p.m. starting September 12, 2023. Any last-minute cancellations will be communicated through Remind. A list of all required rehearsals and known performances will be given to students at the first rehearsal. If a student misses more than 5 rehearsals, they will be considered not committed and will not be able to continue participating in Sandpiper Singers.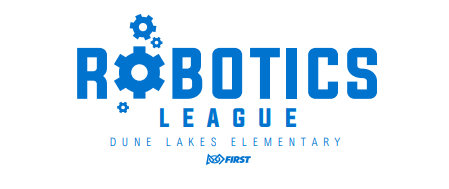 What is Robotics League?
Fall 2023: Students in grades 4-5 participate in First Lego League's CHALLENGE team. Friendly competition is at the heart of Challenge, as teams engage in research, problem-solving, coding, and engineering - building and programming a robot that navigates through as many missions on the competition field in 2.5 minutes. Challenge teams compete across the region with opportunities to advance to State, National, and World level competition event.
Spring 2024: Students in grades 1-3 participate in First lego League's EXPLORE team. In EXPLORE, teams of students focus on the fundamentals of engineering as they explore real-world problems, learn to design, and code and create unique solutions powered by Lego Education Spike Prime.

After school, twice per week (Tuesdays and Thursdays) for 10 weeks, girls will have fun, make friends, increase their physical activity levels and learn important life skills. Trained and caring coaches lead 3rd - 5th grade girls through interactive lessons and movement activities. the season ends with a celebratory 5K event!
Fall season begins 09/26/2023
For more information please contact Ms. Stevens at sarah.williams@walton.k12.fl.us
To learn more about GOTR: https://www.gotrpanhandle.org
Dune Lakes Elementary launched their garden club in the fall of 2023. Each week the garden club covers various garden topics including:
Garden mapping

Garden care and maintenance

Soil

Zone planing

Healthy lifestyle choices

First frost

Winter crops

Crop Rotation

Agricultural careers

Irrigation

Hydroponics

Garden pests