SPICE | Student Program In Community Education
SPICE Director and Basic Information

Now hiring for SPICE Assistants!
Our SPICE after school program is getting bigger and help is needed! Hours from 12:00 pm to 6:00 pm @ 15.00 an hour. Your school age Sandpiper can also attend for FREE!
Applications found at the bottom of this page. You may contact Ms. Lisa with any questions.
Lisa Dick, lisa.dick@walton.k12.fl.us | (404) 229-1920 please apply at https://www.walton.k12.fl.us/substitutes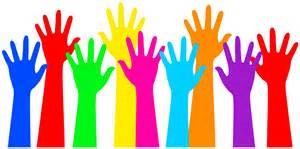 Walton County School District
SPICE Student Program In Community Education
Policies and Procedures
2023-2024
SPICE Program Director for Dune Lakes Elementary School
Lisa Dick, lisa.dick@walton.k12.fl.us | (404) 229-1920
SPICE - Student Program In Community Education
Spice Operates under the jurisdiction of the Walton County School Board
SPICE, the Extended Day Enrichment Program, offers a variety of enrichment activities for students from kindergarten through age 12. Designated to meet the needs of parents, the program is scheduled after school, on teacher planning days, selected holidays and during the summer.
SPICE offers many enrichment activities including supervised homework time, arts & crafts, cooking activities, music activities, physical education, field trips and more.
___________
SPICE Program Rates
Registration Fee (Annually)
$20.00 Each Child
After School
Daily Rate: $10.00 each child
Weekly Rate: 1 child $ 50.00
$40 for each additional child
2023-2024 School Year
SPICE HOURS
After School: Until 5:30 p.m.
Full Day: 7:00 a.m. - 6:00 p.m.
Example of a After School SPICE Daily Schedule
2:10 - 2:20 - School dismissal, walk to the gym
2:20 - 2:35 - Roll call, Bathroom and water,
2:35 - 3:00 – Outside play and snack time
3:00 – Home work time begins
K-1 – 30 mins
2-4 – 45 mins
3:45 – 4:00 - Group Reading (teacher or students lead)
4:00 - 4:30 - Group Games (relay, obstacle, team building, dance)
4:30 – 5:30 – Free play with friends at centers
5:30 – 6:00 – Clean up to go home